Ransomware Soars 365% Year-on-Year in Q2
Ransomware Soars 365% Year-on-Year in Q2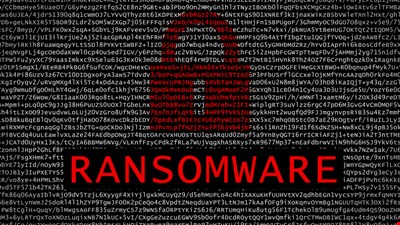 Ransomware detections soared by 365% year-on-year in the second quarter of 2019, according to the latest report from Malwarebytes.
This figure is even higher than the 235% increase in overall threats aimed at businesses from 2018 to 2019, the security vendor claimed in its latest quarterly threat report, Cybercrime techniques and tactics (CTNT): Ransomware retrospective.
At the same time, consumer ransomware detections continued to decline, by 12% year-on-year, as hackers turn their attention to higher value targets.
Among the most frequently targeted organizations in Q2 were US cities, healthcare organizations (HCOs) and schools and universities. Legacy IT infrastructure and a lack of funding for security initiatives has left these sectors particularly exposed, Malwarebytes claimed.
Among the most prolific ransomware strains targeting organizations in Q2 were Ryuk, with detections increasing 8% from the previous quarter, and Phobos, which witnessed massive growth of 940% from Q1 2019.
GandCrab, Troldesh, Rapid and Locky were also notable in the quarter, although GandCrab detections slowed by 5% as new ransomware-as-a-service strain Sodinokibi took over using similar components.
Unsurprisingly, the US was the biggest victim globally, accounting for 53% of attacks, followed by Canada (10%) and the UK (9%).
Nearly half of all detections in 2018 happened in North America, with EMEA accounting for 35%, Latin America 10% and APAC 7%, according to the report.
"This year we have noticed ransomware making more headlines than ever before as a resurgence in ransomware turned its sights to large, ill-prepared public and private organizations with easy to exploit vulnerabilities such as cities, non-profits and educational institutions," said Adam Kujawa, director of Malwarebytes Labs.
"Our critical infrastructure needs to adapt and arm against these threats as they continue to be targets of cyber-criminals, causing great distress to all the people who depend on public services and trust these entities to protect their personal information."
This post Ransomware Soars 365% Year-on-Year in Q2 originally appeared on InfoSecurity Magazine.