Silk Road 3.0 returns: Hardcore drugs, exploit kits and Netflix accounts – but is it legit?
Not for the first time, the Silk Road brand has been resurrected and is aiming to use a mixture of cryptocurrency and the dark web to bolster the underground sale of illicit goods and services – but can it be trusted?
First publicised on a Reddit thread on 15 May and reportedly active for a number of weeks before, the Tor-based website has quickly filled with everything from hardcore drugs to hacking guides to vendors offering fake passports.
However, a cloud of suspicion looms over the entire operation. Many users have become increasingly wary about a brand that has become heavily associated with FBI crackdowns, arrests and exit scams. To find out more, IBTimes UK went inside the latest iteration of the Silk Road 3.0.
After registering to the website, you are greeted with a message from a 'staff member' using the pseudonym 'Dimitri' and a post titled 'Welcome to the Silk Road'.
"We are the most well-known and resilient marketplace on the dark net, and one of the oldest and most secure having lasted the test of time," the message states. "You will find everything that you desire here. Please obey our rules and observe proper security practices while you are here.
"If you need anything, the dedicated Silk Road staff and vendors specialised in every substance imaginable are here to provide you the highest quality products, and the best service on the dark net. Take a look at our forums for more information, guides and an incredible community of users. Happy trading comrade!"
A quick search of the website will lead you to vendors reportedly offering a wide variety of substances, software and services – however, the bulk of the operation appears to be centred on drugs. On a menu-style sidebar, the headings include: Cannabis, Stimulants, Ecstasy, Opioids, Benzos, Dissociatives, Psychedelic, and Prescription.
Some of the folders contain thousands of separate entries, for example Weed (6,422), Cocaine (1,608) and Prescription (2,071). Some vendors reportedly selling more extreme forms of drugs list a slew of prospective products including Heroin (905), Meth (516) and Speed (828). Meanwhile, other links on the marketplace are software (701), eBooks (6,241) and digital (4,370). The latter contains a number of subscription accounts for services like PayPal, eBay and Netflix.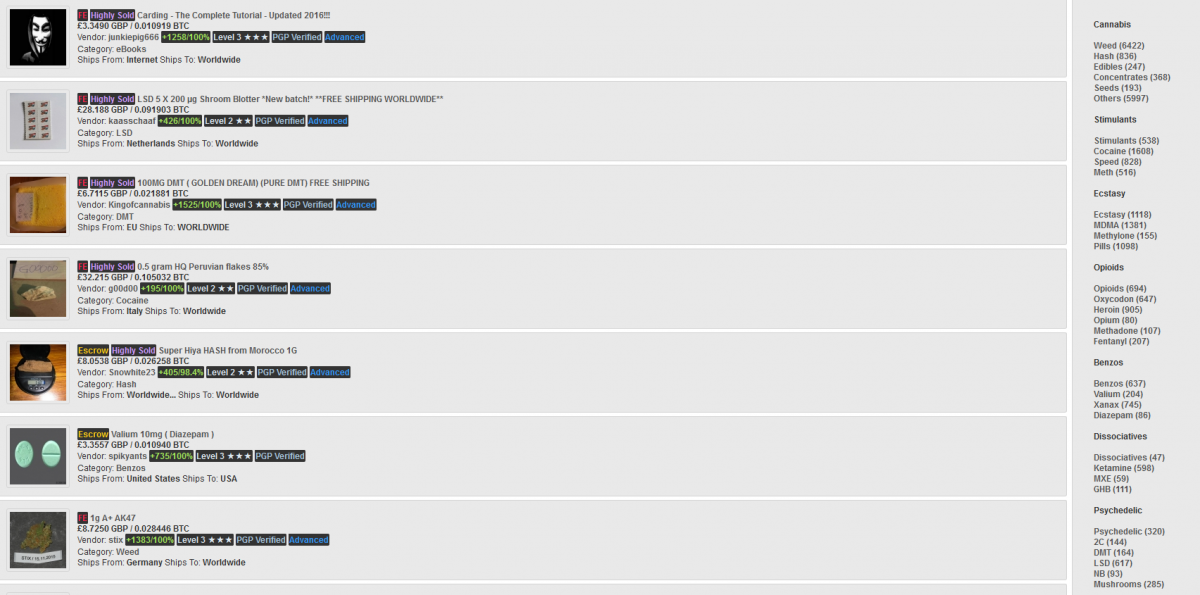 Potential warning signs, however, quickly become apparent. The support forum is filling up with unhappy customers and topics listed as 'unresolved'. One commenter said: "No goods and no feedback from vendor after several emails."
Another wrote: "The seller [redacted] offered to sell me pills at a discounted rate. Then at the last minute after I ordered tried to get me to tell me 30 bucks for shipping. After I ordered them he hasn't been online for 6 days and I've asked him to cancel the order. Can you please help me out with what to do next?" The admin replied: "I think a vendor is a scammer (sic)."
In some examples, administrators appear to offer unhappy buyers full refunds. It's a vivid glimpse into how even underground drug trading websites need the equivalent of a customer service department to function.
Interestingly, the forums do warn users that a number of products and services are not allowed to be put up for sale. These include: firearms, chemical weapons, child pornography and any items related to terrorism.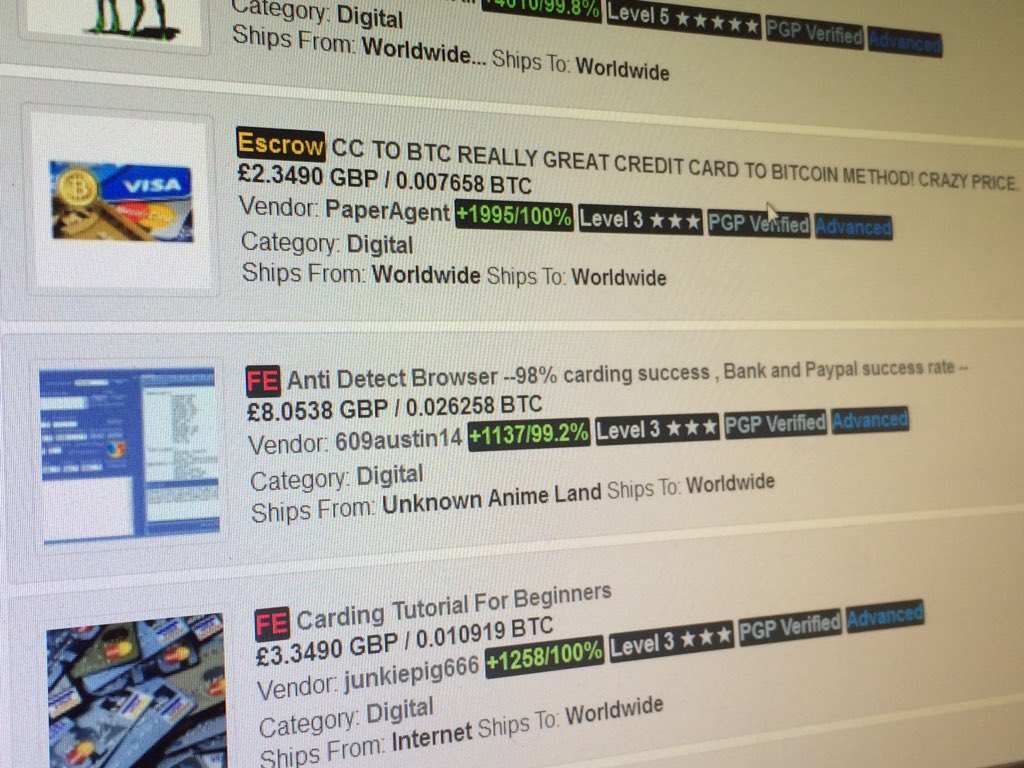 When logged into the forums, which are directly linked with another underground marketplace called Crypto Market, you will find many self-described 'newbies' requesting information about how to use the website and find appropriate vendors. At the time of writing, there was nine fresh entries dated 16 May alone – including fresh members claiming to be from the UK.
A troubled history
Yet despite this now seemingly bustling marketplace – later iterations of Silk Road have not had an easy ride. As previously reported, an earlier version of 3.0 – also known as Silk Road Reloaded – emerged at the tail-end of 2015 however was mysteriously abandoned after only two months amid suspicions of being an FBI-led honeypot.
The website was reportedly hit with DDoS attacks and a lack of actual customer trading, but now it has resurfaced boasting enhanced security measures. It also leaves the website's name in a strange position – as it's technically the fourth iteration of the brand.
When the original Silk Road website launched in 2011 it quickly gained notoriety as an underground, dark web-based, marketplace people could trust. At its peak, it was selling everything from hardcore drugs to fake IDs and it was trading to a global audience. Its founder, Ross Ulbricht, was allegedly making a fortune running the operation. In 2012, it was estimated the website managed roughly $15m-worth (£10.4m) of transactions annually.
Of course, the original Silk Road website ended in complete disaster. By 2013, its so-called kingpin had been arrested by the FBI and the website seized by US authorities. After facing trial in the US, Ulbricht was sentenced to two life sentences plus 30 years. Nevertheless, while the initial team behind the operation is gone, the name and the legend lives on – even if the trust has long evaporated.
Indeed, Reddit users on r/darknetmarkets discussing the new Silk Road 3.0 do not appear convinced of its legitimacy. "I wouldn't touch anything [that] has Silk Road in its name with a 10-foot pole anymore," wrote one user. "It just shows that the market is desperate enough to aim for the newbies who read one Vice article about the whole Silk Road drama and now want to buy pounds of weed." Another said: "It's a brand recognition thing. The whole franchise pioneered every possible disaster which can befall a marketplace."
So, will the website last? The answer is almost certainly no. However, as we have witnessed in the past, the market will speak for itself. The Silk Road hit a nerve in the underground trading scene – for better or worse. While the latest version may not last in the long-term, it is almost guaranteed that another website will quickly emerge to take its place should it fail – FBI-led honeypot or not.
Source | IBTimes