NCA demands Anonymous-linked hacker hands over encryption keys to seized laptops
The National Crime Agency (NCA) has demanded that a British man suspected of hacking into US federal computer networks decrypts a number of devices seized by the agency back in 2013. The man in question, Lauri Love, is currently fighting extradition to the US for hacking charges after an indictment was unsealed last year, which accused him of breaching the networks of Nasa, the US Army, the Federal Reserve and other high-profile targets.
In ongoing court proceedings, Love, who was never formally charged in the UK after being released on bail in 2013, is engaged in a fight with the NCA – also known as the 'British FBI' – for the return of his devices, including a Samsung laptop, a Fujitsu Siemens laptop, a Compaq computer tower, an SD card and a hard drive.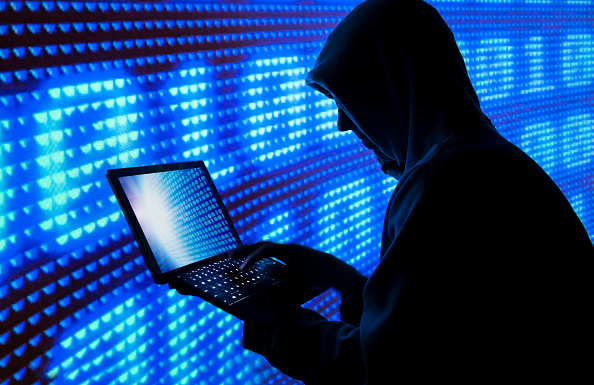 The NCA has said it would not return the devices as it was unable to decrypt their contents. Now, according to Ars Technica, court proceedings show the agency has demanded Love hand over the passwords and encryption keys to the seized goods. The NCA also wants Love to provide a witness statement indicating why he is entitled to the data held on the devices – which investigators believe contains pirated films, stolen data from thePolice Oracle website and compromised federal information.
Yet Tor Ekeland, Love's attorney in the US, believes the demands of the NCA have little to do with the ongoing civil law suit. "I think they want to gain access to the information on Lauri's computers in order to turn it over to the US authorities, with whom it seems to me they are plainly co-operating," he told Ars.
Extradition hearing on the horizon
The FBI and Department of Justice (DoJ) allege that Love has been involved in hacking into various governmental agencies as part of the hacking collective Anonymous, resulting in millions of dollars' worth of damage. The court is set to hear arguments on the decryption demand on 12 April at Westminster Magistrate's Court while the next extradition hearing set for 28 and 29 of June. The FBI has stated that he could face up to 12 years in prison if convicted by a US court.
In a similar case back in 2012, UK Home Secretary Theresa May ruled that a hacker called Gary McKinnon would not be extradited to the US where he faced a slew of charges after reportedly breaching military and Nasa computer systems. In a 10-year battle with US authorities, McKinnon was accused in 2002 of carrying out the "biggest military computer hack of all time."
Meanwhile, one recent high-profile hacking conviction was that of former Reuters journalist Matthew Keys, who is currently facing up to 25 years in US prison for conspiring with the Anonymous collective to 'hack' and deface the website of the LA Times.
Source | iBTimes