IT Specialists Offers Managed Firewall to Channel
UK managed services company IT Specialists (ITS) has launched BlackVault Guardian, a managed firewall service that is offered as part of the BlackVault Managed Recovery Platform solution.
An affordable off-site data backup and disaster recovery as a service offer, BlackVault Managed Recovery Platform is based on ITS' private cloud platform or a data vaulting appliance stored on-site at the customer's location.
"Preparing for a network security breach is one of the most pressing concerns in today's business world," said Matt Kingswood, UK head of ITS. "Yet a major shortcoming of many firewall products is that they require businesses to purchase additional modules for complete protection.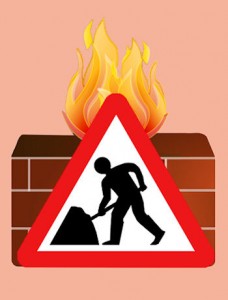 "BlackVault Guardian comes as standard with all the services a business needs."
The BlackVault Guardian service includes:
Intrusion detection and prevention
Deep packet inspection
Port scanning and protocol inspection
Perimeter anti-virus and malware blocking
Because it is a managed service, BlackVault Guardian does not require the organisation to purchase hardware, and allows IT staff to reduce the amount of time they spend managing equipment and system settings.
"Network security breaches are not always from outside the company, however," added Kingswood. "BlackVault Guardian also addresses cybersecurity threats from employees' activity on the network."
Through application control functionality and real-time monitoring of each user's internet traffic and bandwidth consumption, BlackVault Guardian minimises internal threats to a business' data and network.
The solution also limits non-business internet usage, allowing organisations to control expenses and manage bandwidth needs.
Kingswood said: "Combined with the managed data protection and disaster recovery services we offer through our BlackVault Managed Recovery Platform, businesses will have maximum protection of their IT environment."
ITS is a nationwide provider of managed IT services for businesses and channel partners.
Source | ChannelBiz